We can help in a variety of ways.  Resources are available to you 24/7.  Coaches in our office also welcome a chance to meet with you in person (we are located in 134 Mary Gates Hall) or online through virtual offerings.  Please see below and explore our menu of services, resources and support.
Service offered exclusively for undergraduates at UW Seattle. Get quick feedback on a resume draft!
In person & virtual on a variety of career topics.
Small Group Career Coaching (Arts and Sciences students only)
45 minute conversations facilitated by a career coach with the added benefit of learning from your peers.
Located in buildings across campus.
Currently only open to undergraduate students in the College of Arts and Sciences.
Resume & cover letter advice/examples, job search tips, interviewing advice & career exploration activities.
Extensive online career resources available 24/7.
Schedule an Appointment with a Career Coach
Career coaching appointments are conversations about broad career topics including resumes, cover letters, career & option exploration, choosing a major, job & internship search strategy and  interview strategy including mock interviews. Only one scheduled appointment at a time is allowed.
Call the Career & Internship Center at 206-543-0535 during business hours to schedule an appointment.
Chat or Email 
IM or email us quick-questions about our resources, events, services.  See the chat/email box at the bottom of every page on our site.
Career & Internship Center career coaches are Saf(er) Zone certified.  They hold themselves accountable to 1) listening and affirming; 2) addressing prejudicial words and actions in an educational manner; and 3) continuing to further their personal education around queerness. For more info, visit the Q Center.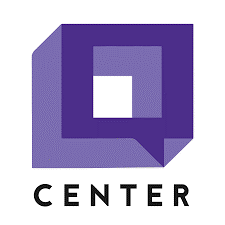 Career & Internship Center career coaches have participated in Undocu Ally training and are proud allies of UW undocumented students.  For more info, visit Leadership Without Borders.