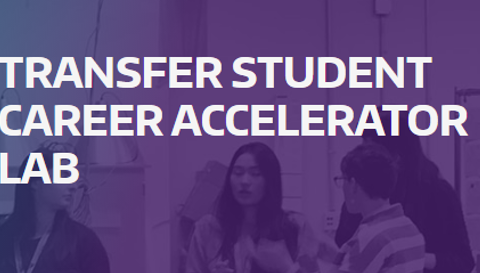 Transfer Student Career Lab (fall 2017)
Are you an incoming transfer student who is eager to make the best use of your time at UW? Do you wonder how you'll turn your UW degree into a meaningful career? Where should you begin?
In this 2-credit class you will hit the ground running. This special lab, designed exclusively for Transfer students, will help you successfully navigate emergent career possibilities by leveraging the unique set of skills, strengths, experiences and aspirations you are bringing to the UW. Through a story framework, career-development tools, individualized projects, and a supportive community of peers and mentors, this class will better prepare you to adapt to and thrive at the UW as you prepare to enter an ever-changing 21st-century job market.
Program Details 
Autumn quarter 2017
ARTSCI 3102 credits (CR/NC)
Day-long workshop on Monday, September 25, 2017 from 9am-4pm
Friday lab sections from 9:30am-10:50am
Open to incoming autumn 2017 transfer students
Priority will go to students in the College of Arts & Sciences
To request an add code, email your name and student number to: c21info@uw.edu
For add codes email: c21info@uw.edu 
View Resource