Jay W. Bay has an excellent wealth of knowledge for any aspiring game industry person, for more information on his work please click here. 
In the early days of video games — back in the 1970s — the game industry wasn't really an "industry" at all. It was just a few companies with a few employees, and everybody seemed to know everybody else. But the popularity of games quickly grew, first through the "arcade boom," and then driven by the rise of home computers and game consoles.
Now, video games are a $100 billion industry that employs tens of thousands of workers in diverse fields like art, programming, design, production, and audio. With all those people and all that technology, it's far more difficult for game developers to keep up with each other — let alone keep up with the latest industry developments.
That's why, each year, various industry groups host special events to bring game developers together from across the world. Some events are general-purpose for any and all game developers, while others focus on specific sub-fields within game development. What they have in common is that each offers a chance for attendees to collaborate, network, hunt for jobs, and share knowledge — all while having fun with their peers and celebrating an amazing industry.
It's exciting to be in an industry chock full of annual events to help you learn and grow. But it also poses a challenge: With so many excellent events each year, which ones should you attend?
Let's take a look at the various video game industry events and what they offer. My guess is you'll find more than a few worth checking out as you start or grow your own game development career.
Game Developers Conference (GDC)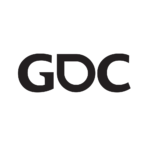 GDC is an annual event designed for professional game developers and students. And it's big! Unlike conventions that focus on video game fans, this one focuses on providing education and inspiration for professional game developers.
Held by UBM Game Network, GDC takes place in San Francisco, California. More than 26,000 attendees are expected to visit the expo to see over 500 lectures, panels, and roundtable discussions on various topics. Topics cover game development process and technology. Attendees can visit vendor booths to learn about the new development tools, services, and platforms that are driving the industry forward.
Gamedaily Connect USA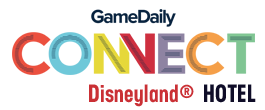 Gamedaily Connect USA (formerly Casual Connect USA) is another useful event to visit for game developers, and is usually held in August at the Disneyland Hotel in California.
It covers game-related topics such as the implementation of in-game ads and monetization, mobile gaming and casino titles, competition between giant corporations and indie developers, and many more. An exclusive Pitch and Match meeting system facilitates career networking with a great number of game developers. More than 2,000 gaming industry professionals join the event and dive into what makes the games special.
This year, the venue will feature over 200 speakers and over 10 tracks representing the leaders of the next generation of games. The agenda also includes panels featuring experts from top game companies, publishers, and hardware companies, covering a wide variety of games and game-related topics.
Unite by Unity Technologies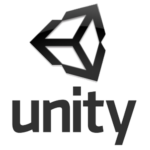 Unite, organized by Unity Technologies, is for anyone who is passionate about creating assets and developing games using the Unity game engine. Depending on the season, Unite takes place in various parts of the world, including the Austin, Texas, Copenhagen, Tokyo, Singapore, and Kochi, India. It serves as a platform for artists, developers, and filmmakers to gain precious insights from Unity Technologies moguls and other developers.
Hearing about contemporary techniques from the heads of Unity departments can help you make a leap in understanding of how to produce your own game in the Unity engine. The event also highlights major engine additions, making the event the right direction to choose for becoming a Unity game development guru.
PGConnects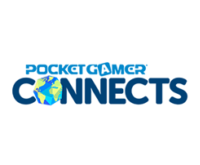 PGConnects is a series of large, international events created by Steel Media (the makers of PocketGamer) that brings together the world's top mobile game developers, publishers, and vendors. This year, PGConnects is hosting conferences around the world in the following cities:
GamesForum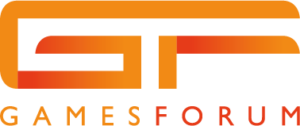 GamesForum hosts events in Seattle and Barcelona that attracts more than 600 attendees from mobile, console, and PC businesses, and 80 speakers, across two days in April (Barcelona) and October (Seattle). These forums tackle cross-platform issues in game development, serving as a helpful venue for attendees who wish to bring their titles to multiple platforms.
Alongside other topics such as marketing and e-sports, it also sheds light on the design and development aspects of games that will help developers understand and solve problems that they may face when making the games. Subjects such as VR and AR capabilities are covered on the second conference day.
The VFX Festival

The VFX Festival is held by Escape Studios in London, and welcomes all game development and animation enthusiasts. The event assembles big industry names through a range of workshops, panels, and interactive exhibition spaces, making it a go-to option for 3D modelers who wish to meet peers and expand their skills.
Past speakers included Creative Assembly, Framestore, Climax Studios, and many other companies to share their views on game development, animation processes, and contemporary AR/VR techniques, and showcase their approaches to visual effects mastery.
Oculus Connect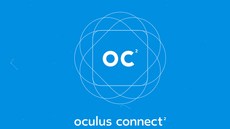 Oculus Connect is an annual event held by Facebook that brings VR developers from across the world to collaborate, share ideas, and push the industry forward. This may be the best event for those who are looking to improve their skills in making applications for the Oculus platform.
Speakers in more than forty talks will shed light on topics ranging from making multiplayer games, to realistic storytelling techniques, to innovative CPU optimization and publishing methods. It's a good way to keep up with the latest trends and innovations.
GamesCom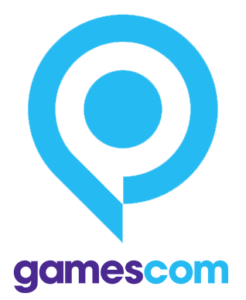 GamesCom is one of the biggest game fairs worldwide (and the biggest in Europe), taking place each year in Cologne, Germany. Organized by BIU and held in August, it usually attracts more than 340,000 visitors, 6,000 journalists, and 700 exhibitors. Developers, fans, and publishers attend to share and discuss the latest trends and upcoming titles in the game industry.
Despite not offering educational panels, it can still serve as a networking venue for developers as you can meet some representatives from some of the world's top game and technology companies.
Smaller Industry Conferences
Conferences for Games as Entertainment
There are a number of other industry events that mainly serve the purpose of entertainment. While visiting these venues might not boost your game development skills, it can help you get acquainted with recent releases and learn more about the overall state of the industry.