If making an impact in Education, Non-profits, or Social Justice appeals to you, look no further for your next great experience!
With new Internships and Jobs added every day, you might find the perfect avenue to pursue your passion on HuskyJobs.
Check out the below opportunities and more available now – just click the logo to get started!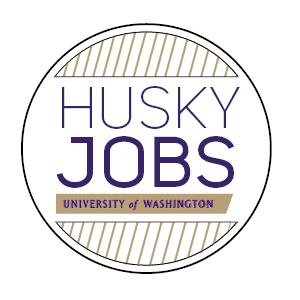 Art Studio Educator – KidsQuest Children's Museum – Bellevue, Washington – Job ID# 117482
Community Connection Specialist (Social Worker) – Rainier Valley Food Bank – Seattle, Washington – Job ID# 117406
Program Manager at Peter's Place – Compass Housing Alliance – Seattle, Washington – Job ID# 117402
Spanish, Mandarin, French Teachers K-5th Grade – The Language Link LLC – Seattle, Washington – Job ID# 117240
Summer Teaching Fellow – Kids Science Labs – Seattle, Washington – Job ID# 117254
Middle School Special Programs Coordinator – Open Window School – Bellevue/Newcastle/Issaquah, Washington – Job ID# 117118
Be sure to log on and apply for these positions before they expire!
UW alum? Request to establish your free account!
Not affiliated with the UW or a non-matriculated student? Request HuskyJobs access for a nominal quarterly fee.
Trouble logging in? Send an email to huskyjobs@uw.edu with your full name and student ID number.