Are you a Life Sciences or Biotech major looking for the perfect career opportunity?
With new Internships and Jobs added every day, you might find exactly what you're looking for on HuskyJobs.
Check out the below opportunities and more available right now – just click the logo to get started!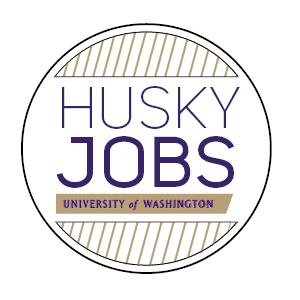 Research Assistant – DRG – Seattle Institute for Biomedical and Clinical Research – Seattle, Washington – Job ID# 115086
Pre-Clinical Lab Assistant – Part Time – EKOS Corporation – Bothell, Washington – Job ID# 114939
Environmental Laboratory Scientist I – City of Tacoma – Tacoma, Washington – Job ID# 114925
Data Analyst, Research Scientist 2 – UW Genetic Analysis Center – Seattle, Washington – Job ID# 114801
Biochemistry Laboratory Helper – Davis Lab, UW Biochemistry – Seattle, Washington – Job ID# 114693
Research Technician Associate – California Institute of Technology – Pasadena, California- Job ID# 114674
Be sure to log on and apply for these positions before they expire!
UW alum? Request to establish your free account!
Not affiliated with the UW or a non-matriculated student? Request HuskyJobs access for a nominal quarterly fee.
Trouble logging in? Send an email to huskyjobs@uw.edu with your full name and student ID number.